Depending on where you live you may currently be watching the snow outside your window, or be spending your days lounging in the heat. One thing is for sure, you'd probably rather be out on the sea. If you don't have the time to take off for a few months but you're dying to get away, here are some truly lustful destinations that make the most amazing sailing for weeklong trips. Even though you may prefer to get out onto your own boat, the weather may not always allow it, but how about flying to a new destination instead and renting a boat for the week? The Mediterranean is perfect for this! You'll be able to take in completely different sights and have the fun challenge of getting to know a new sailboat. Week trips are perfect for when you just need a little getaway but don't have time to pack for months at sea. You can take it pretty easy and focus on just enjoying being out in the water, and by sticking close to land you'll be able to do day trips ashore and packing food and supplies won't be such a big deal! Here are some of the most beautiful places you can sail all year round that are perfect for those week or two little getaways. Take in magic scenery; enjoy the sun, food, and wine, on deck and on shore.
Croatia
Croatia usually the first place you think of when you think about sailing in the Mediterranean, partly this could be because of their famed 'Yacht Week' Which happens once a year in summer, and partly because it is just so beautiful and the conditions are magic for cruising. Croatia sits in Eastern Europe along the Adriatic Sea. The Sea in Croatia's territory is littered with over a thousand islands and only forty-eight of them are occupied, so you can see why it can make such fascinating sailing. It's turquoise waters and still, seas make for wonderfully lazy days on deck.

Many tours and routes start at the harbor in Split, on the Dalmatian Coast. Split is a busy hub boasting a fun nightlife, bars and cafes and an interesting historic center as well as beautiful beaches. Often people can spend a week island hopping just on the small islands of Split. If it is nightlife you're into then make sure you stay a night on or moored by, Hvar. There are some amazing walks that lead to even more spectacular views. This is often the first port of call when leaving Split. Sailing Croatia, as well as marveling in beauty and enjoying the nightlife is also a lesson in History, there are many ancient ruins to explore and cities rich in history and sailing the area you get much closer to the real natural wonders. Find secluded Anchorages and have bays all to yourself. The Adriatic coastline is perfect for family sailing and with only short distances between island it is definitely more of a holiday for those who wish to explore the land as well as the sea.
Italy
Across the Adriatic Sea lays the Eastern Coast of Italy. Trieste is another city, just above the Croatian boarder, known for its yachting. It holds one of the largest regattas in the world each year. This town is usually the starting point for sailors that want to take on the Slovenian Coast, and it's a beautiful place to head to if a week in Croatia just wasn't enough.

Still in the Adriatic Sea, you'll find the Tremiti Isles. Crystal clear waters and white cliffs make up the unique landscape that you'll want to explore. There are five Islands that make up the Tremiti Isles; San Dominio, which boast the only sandy beach in the group, and as a result is the most touristic. The advantages of being out on a sailboat is that you don't need to be on a beach to enjoy a dip in the sea, just drop anchor and dive in! Then there is San Nicola, the most largely populated island. The other three, Capraia, Cretaccio and Pianosa are uninhabited mostly because of their hard vegetation and closeness to sea level; Pianosa can sometimes get completely covered by water. These islands however host bays that are perfect for quiet moorings and the alien landscapes will keep you transfixed.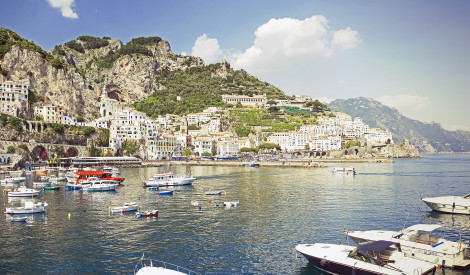 Heading now to the Amalfi Coast within the Tyrrhenian Sea. Famous for its pastel colour fishing villages it sits at the base of some very dramatic cliffs on the Southwest Coast.You can start this voyage from the ports of Naples or Salerno and watch the line of houses and lemon trees and you sail past. Stop in at one of the many small towns and get yourself a seafood dinner, you won't regret it.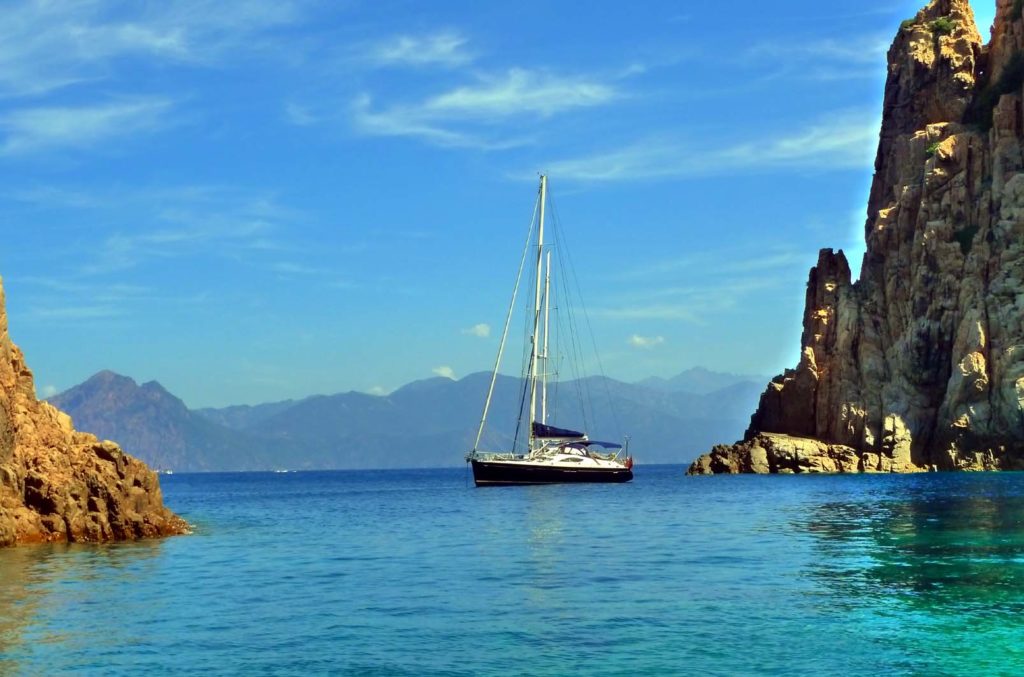 While you are in the area, don't miss the opportunity to sail from Naples over to Sardinia and Corsica. The Maddalena archipelago between Sardinia and Corsica is like another world entirely. Powerful winds will excite the sailor in you that has maybe not been quite so content in such peaceful waters. And the mysterious coves the dot the islands will make you feel like you're one of the first explores here! With scores of islands in the archipelago, all with white sandy beaches, you'll feel like you are in more of a tropical paradise rather than the Mediterranean. Head to Sardinia its self if you want to do a bit of mountainous hiking and enjoy the rich culture that is out on offer.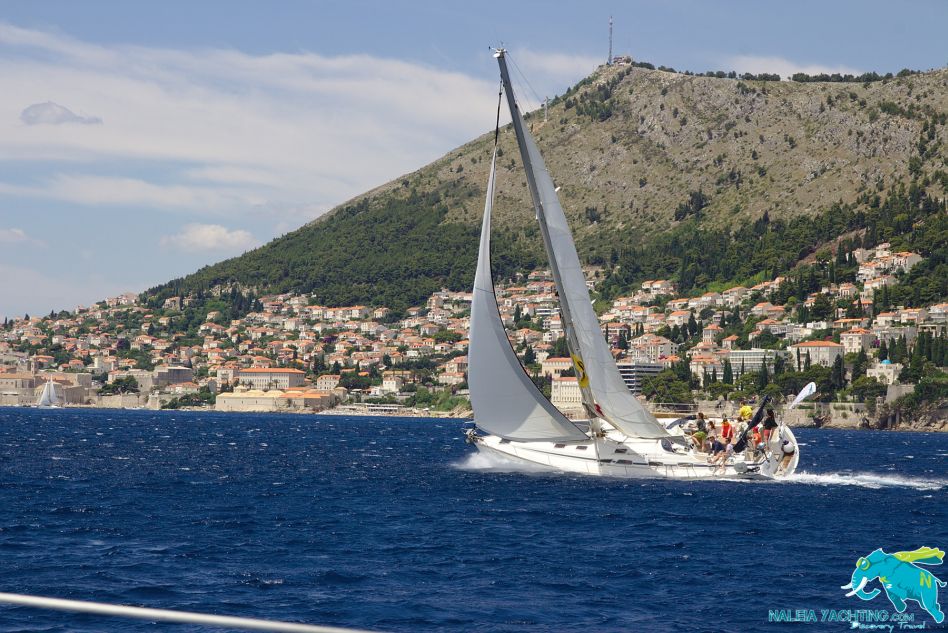 Right up to the top of Italy on its Western side lays the Italian Rivera and the ever-famous Cinque Terra. Another breathtaking stretch of coast, starting off in Genoa is perfect if you want to cruise around Cinque Terra or head over to the French Riviera. Genoa is Italy's biggest seaport and an ancient maritime hub. If you stay within Italian waters, the Cinque Terra Coastline is a must. Sailing past colorful terraced houses perched on cliff tops is divine and there are plenty of places to anchor and head to shore to enjoy a day on the beach or a stroll up into the townships for a drink or gelato. You'll find plenty of quaint restaurants where the pasta is fresh and plentiful.
Greece
Heading east again, it would be remiss of us not to put in a little plug for Greece. With thousands of islands that dot the Aegean and Ionian seas, you could spend years exploring just in the one area. Santorini, of course, is one of the highlights, we've all seen the postcards of the white and blue city emerging from the water, donkeys roaming like taxis and fishermen repairing their nets, and while of course this draws a huge number of tourists to it, they come for a reason, the place is breathtaking and so different to anything else you've seen. The city looks even more amazing from the water, so enjoy anchoring there for a while and watching life go by at a distance.

Mykonos is a party paradise for if you're feeling youthful and want to stretch your legs by dancing. Long beaches and great food bring thousands here. If you're wanting more of a quiet journey you can still enjoy sailing past, but you'll probably hear music pumping from the shore!
Corfu is a must see, it's mix of Venetian, British and French heritage give it an interesting style of architecture which is fun to explore. With a backdrop of cypress trees and olive groves, the rugged landscape is softened. A diverse place to sail around, Corfu offers plenty of beaches rich history and great fresh seafood for the foodies among you and it's mostly peaceful waters are great for trips with the family or if you are new to sailing. If it's a bit more wind you are after however, head north where things start to pick up and you'll find yourself gliding.
Turkey
Not the first or even fifth place people think about when sailing in the Mediterranean is Turkey. Turkey is somewhat of a hidden gem and a great place to go if you're looking for something a little further from the tourist crowds. In Turkey, you can get a mix of the lux westernized resort life and the truly simple Turkish living. Mediterranean Fjords can be found with transparent water, and why not rent a traditional Turkish style Gulet boat for your journey. A Gulet is a wooden vessel, generally with two masts that vary between 14 – 35 Meters. A sleek and beautiful old design, and a wonderful way to really get the feel of Turkey.
Fethiye, a small port city on the Southwestern coast, often referred to as the Turquoise Coast, is a popular starting place for sea voyages. A place truly full of ancient mystery and turquoise seas, it's worth staying on last a few days there and exploring before heading out to sea.
The Lycian Cost in the Southwest makes up a large part of the Turkish Riviera. Sailing down it you will watch ancient maritime cities float past, call in at hidden pebbled coves and if there's one thing you have to go ashore for it's the Lycian Way hiking trail. The trail in full is twenty-nine days but you can hop on and off it at various places along the coast.

Bodrum is another gateway coastal town, originally a fishing village it has gained popularity and become somewhat of a seaside Gem tourists flock to. Come to shore here and experience the winding lanes and alleys that make this city so unique.

Sailing in Turkey is such a different experience and you'll often come across a lot of sailors that are there for the adventure of it all. There are times cruising past the coastline where you'll feel like an ancient explorer or pirate! Definitely a place to sail if you're looking for a unique and unforgettable experience.
Head to the Mediterranean now!
So what are you waiting for, book a flight and head to the Mediterranean now! It's maybe not the most challenging sailing but it's perfect to take a relaxing trip with your partner and or kids. With so many places to stop in and day trips to do, you'll have the best of both worlds and not have to spend months preparing. Do yourself and favor and get and out explore now!