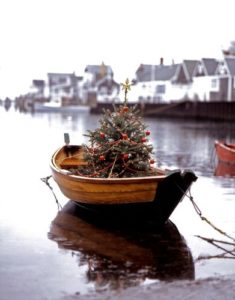 With Christmas approaching there are probably a million things on your wish list already, but if you're struggling for ideas for yourself or your partner who loves to sail never fear! We've put together a list of our favourite new technology based accessories to make sailing life that little bit breezier and to really spoil your loved one (or yourself) this Christmas. From smart watches to sound systems there is sure to be something for everyone.
Smart Watch
It's amazing what we can do with technology these days. There are apps for just about anything and luckily for us this includes navigation and boating safety. Having an iPad or tablet is a great accessory for your sailboat but it's not always easy to carry that or even your phone around on the deck, so here come in smart watches! These amazing watches can do so much and more from the comfort and ease of your wrist. Take a look at our pick of the bunch.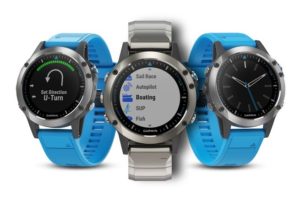 The Garmin Quatix is an original. Giving you the ability to control aspects of your boat from your watch! You can control your boats autopilot or transfer routes from your iPad without even having to use a wire. Garmin has log been a leader in aquatic technology and boating life. They tailor their products to suit the boating entusist. These watches are made for the salt water, sun glare and the myriad of other things that come with boating life. The Qautix is your first step into the world of marine watch technology. Giving you the freedom and control that you need onboard.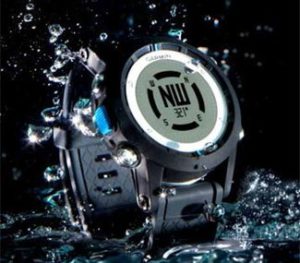 Garmin is a brand synonymise with water life. With a step up from the Garmin Quatix, comes the Quatix 5 Marine GPS smart watch. It connects to compatible chart plotters and other marine electronics to give you autopilot control, data streaming such as wind, depth, temperature and speed. It's functions don't stop there. With activity profiles to assist you in other activities like hiking and cycling, the Quatix 5 Marine GPS smart watch is a real all rounder. For the more serious sailor it offers a great racing feature that include a virtual startling line and a distance to startline. A race countdown timer and tack assist are just some of the other features the smart watch has on offer. A one of a kind watch and a prefect gift for the sailor who thinks they have everything.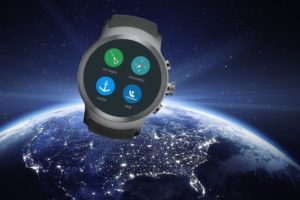 DeckWatch from Vesper Marine is a smart watch app that takes boating safety next level. The app can give you instant information helping you avoid collisions. It can even help with Man Overboard situations. It uses Andriod Wear 2 and connects your watch directly to your smartAIS Transponder. This is perfect for rough seas and bad conditions as it sends alrets directly to your wrist. It's a safety feature you do not want to miss out on
Sound System
Some days out on the water it's nice to take in the sounds of the ocean, the gulls and the wind around you. But other days having music onboard can really help to complement or set the mood on deck. As we know, the ocean seas can do some strange things to sound so sometimes regular portable sound systems don't quite work the way we ant them to. Here are a few options of speakers specifically made for the seas to give you the clearest sounds possible.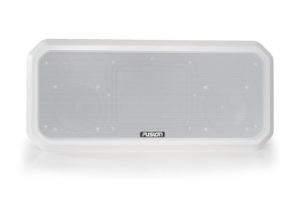 Fusion RV-FS402 Sound-Panel. This is a 200 watt dual speaker with a shallow mount that is specially designed for use on the water and to suit boats and yachts from big to small. With a single unit containing four inch dual speakers, a passive radiator and tweeters are pre tuned to work well together. The Fusion RV-FS402 Sound-Panel is built to IP65 environmental standards which gives you the peace of mind to know you'll be getting crisp quality sound out on deck.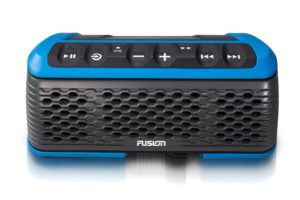 If you're in and out of the boat a fair or bit doing day trips to shore you may want to consider a slightly smaller more portable option for your sounds. The Fusion Stereo Active. Like it's big brother it was built to be around water, delivering clear and crisp sounds across the sea. You can play your music via Bluetooth and it also has an AM/FM Weatherband Radio. The battery life is second to none boasting twenty hours playtime. It has a waterproof cavity and actually floats! So gone are the stresses of an accidental Speaker Overboard situation! Another one of it's great features is it's compatibility with Smart Watches including the Garmin Smart Watch. A perfect present for the music lover in your life.
Solar Chargers
Now having a lot of technology on board is all well and good, but having ways to charge them is something to think about. You probably already have power hooked up, but it's always nice to have some backup, particularly portable backup. Here are a few solar chargers that will do the trick just fine and ensure you'll always have some power when you're on the go.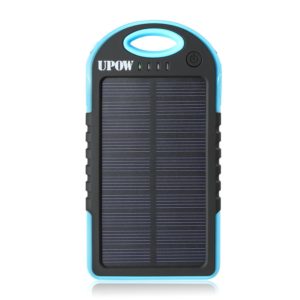 The Upow 5000mAh Portable Charger Solar Power Bank is a inning combination of solar panel and a LED flashlight. It's built for the elements with rubber cover that seals all it's ports from anything the ocean and beach and send its way. It is compatible with most 5V USB charged devices and with it's a Grade lithium battery it's charging time is lightning fast. This is great for day trips ashore when heading back out to the boat to charge your phone or portable speaker is just too inconvenient.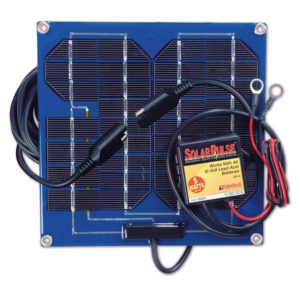 When you are wanting to charge more than just your electronic devices then it's great to have a PulseTech SP-5 Solar Charger onboard. The Pulse technology increases battery life dramatically by three to five times so say good by to dead boat batteries! It is a military grade and covered by Lexan which makes it the sturdiest solar panel out there – perfect for rugged days out on the ocean. With a seventeen foot chord it's easy to mount in a lot of places. And the best part is for all it's high grade it is still super simple to use. The perfect present for someone who spends a long time out on the sea.
Waterproof Device Cases
Having out devices such as smart phones and tablets out on the water is incredibly convenient. With all the amazing apps you can now get your hands on that making boating and boating safety just that much easier, having devices on board really is a must. Bust as you know, being up on deck can be unpredictable and you don't want to get caught out and risk losing your phone overboard or getting water damage on your iPad due to not having a proper cover. Here are some covers that will help turn your device into a perfectly durable on deck companion.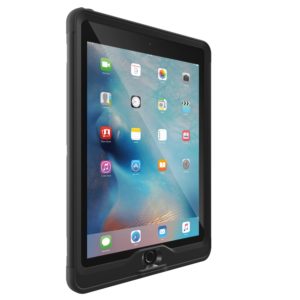 LifeProof Nud for Iphones and Ipads. This Genius brand was one of the founders of durable and waterproof casings. Their new Nud range offers a unique sealing around the edges of the screen so you are still able to touch your screen easily without having to navigate thick plastic over your screen. All cases have the advantage of being factory tested and undergoing additional testing so you know you're getting a working product. They live up to a military standard for shock protection, so you don't have to worry about those on deck fumbles. They can withstand an hour of water emersion at 2m and are completely splash proof. A great product to ensure your device stays safe onboard.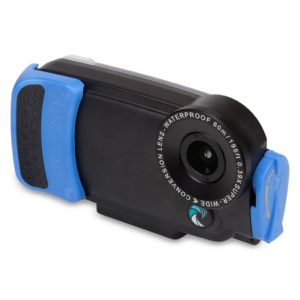 If you, or a loved one who likes to spend as much time in the sea as floating on top of it then it's time to take water casing to the next level with the WaterShot Pro. The Watershot is designed to be an underwater camera housing for your iphone. It has a specially made Wide Angle Lens Port which can increase the field of vision to 110 degrees. With a handgrip and wrist lanyards it's easy to keep a hold of. You can also add mounting accessories to it with a pistol grip and lighting tray. This baby can be taken to depths of 60m so it's perfect even for scuba diving! It's a fun gift for the underwater photography lover.
Merry Christmas and Happy Shopping
We're sure something on this list will spark your excitement. So this Christmas why not give both a fun and practical gift that is perfect for your sailing companions.